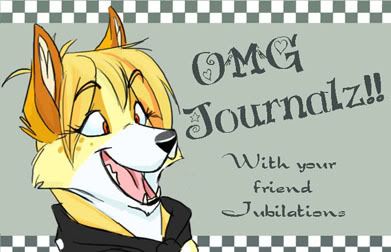 ----------------------------
Featured Videos:
Demyx is the Man!
He suuuure is.

Bring it on Organization XIII!
Big Red is now my new nickname for Axel. xDD
"I major, I roar,
I swear I'm not a whore!
We cheer and we lead,
We act like we're on speed!
you hate us cause we're beautiful,
but we don't like you either!
We're cheerleaders!
We are cheerleaders!"
(Note: I do not make the videos I feature, I only feature those I find on YouTube that gave me a good laugh or just those I like.)
JUBILATIONS DOES NOT DO TAGS AS OF NOW AND FOREVER!!!
Why? Because I think I got tagged 9 times just in one week. Not trying to be rude. But please. NO MOAR! Dx
Jubilations does not like trains.
She does not like going half way across the country to Kansas.
And she does not like doing it all by her lonesome.
DID NOT WANT.
My iPod crapped out on me less then half way there. You can NOT draw on trains. To shaky. And trying to keep from going crazy out of pure boredom by watching acres and acres of empty fields does not help.
So I either slept or listened to some old farts chat it up. Ever watch Golden Girls? No? You arn't missing anything. The old biddies were up to date on stuff so they were a bit more entertaining. Kept me somewhat sane.
On the plus side! I don't think anything can bore me senseless now! It's like.. nothing can measure up to how incredibley and mind numbingly boring that was! DDD:
Yes. Jubilations is back.
Was giving advice for improving art. Decided to put it up for you all here too:
Study all different kinds of your favorite artists style and technigue on dA.
If you like how one artist draws eyes, and another draws noses, practice them. Mix them. You'll make your own style. And watch more Disney movies. Again, only the ones with the kind of animation style you like. Try drawing some of the characters. Also anatomy study helps. Study anatomy. Peoples drawings and actual real life until you can see the bone structure and muscles. Like if you're watching a movie watch muscle movements if showing. Like necks, shoulders, hands and stuff, watch how they move.
When I say study I mean find good pictures showing muscle figures and try drawing it. Disney's Tarzan is a really good animated film and has beautiful anatomy. They had anatomy specialist come into their studio while making it to teach them and correct them. You can see the muscles while he moves and how they move. It's a really good reference.
What most people get fusturated over is that they don't think their art is improving even if they do this.
It also depends on whether you have the heart and how much you draw. I draw nonstop. Everytime you draw you get just that tiny bit more added onto your experience. And If I like what I did I stick with it until I think I should improve it.
For expressions, I suggest stuff like, The Iron Giant, Tarzan again, and Anastasia.
The Iron Giant and Tarzan exaggerate expressions but keep them anatomically correct as where Don Bluth's Anastasia keeps them as realistic as possible.
So there would be some advice.
(This is what I did to get where I am in my style now.)
I don't do requests at all, or commissions as of yet. And trades are with friends only or when I ask.
:thumb58430368: